---
Plato's Atlantis
Plato's Atlantis Spring/Summer fashion collection by Alexander McQueen.
Plato's Atlantis collection was inspired by the story of the lost city of Atlantis. According to the philosopher Plato, the city was submerged in seawater following a volcanic eruption more than 2,000 years ago. In a process of reverse evolution, the human race regressed to an amphibian state, creating a glistening new species that McQueen brought to life on the runway. This was the imaginative concept behind McQueen's most spectacular show.
Before focusing on the technical aspects and intricacy of his work, McQueen did his research. Layers of references were epitomized in his designs. The study by the 19th-century biologist Ernst Haeckel into marine life was a huge inspiration for Plato's Atlantis. By mirroring structures from Haeckel's drawings, McQueen found his vision. Another reference was the alien-aquatic species in McQueen's favorite film The Abyss. Coral, fish skin, and scales permeated the collection, which included a dress made from razor clamshells.

Inspired by McQueen's collection, I created the visual identity and printed materials for Plato's Atlantis show in Alexandinsky Theater, St Petersburg. The materials included posters, a booklet, invitations, labels, business cards, and a collection map.

Posters
Printed Materials
Collection Map
Booklet
Invitation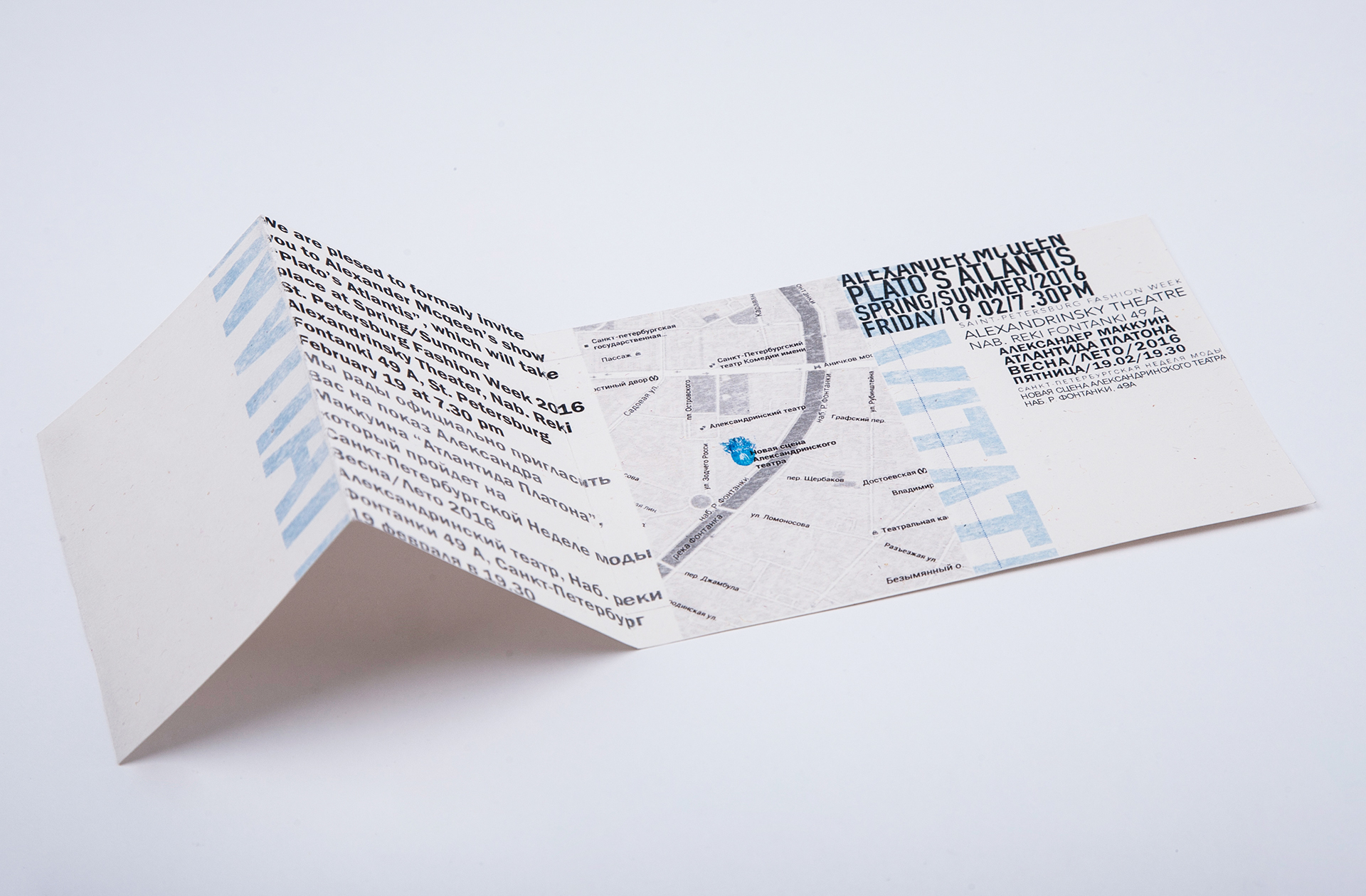 Labels