---
Neo-Tengri is the Gold Winner of "Post-Reality and No-Normal" of the NEWVIEW AWARDS 2021.
︎︎︎access in VR
NEO TENGRI

Created and launched the Neo Tengri VR project as a speculative game space about mythological nomadic creatures. Developed using Unity, Cinema 4D, Styly VR platform. Made research on cultural myths and historical sites to create complete project documentation.
Software: Unity, Styly XR, Cinema 4D, Rokoko Suit & Studio.
01: Neo Tengri playthrough
CONCEPT

Tengri is an ancient Nomadic god. Reveal the form of Tengri by interacting with objects using the Alien communication machine. Collect all runes to activate the old mechanism.

Based on the petroglyphs' archaeological insights and traditional myths as well as self-speculation I wanted to create an environment unfamiliar to us. Where we can travel and try to communicate with the unknown creatures by the methods we don't know and language we don't speak. We also don't know what creatures are in this place, it is open to interpretation.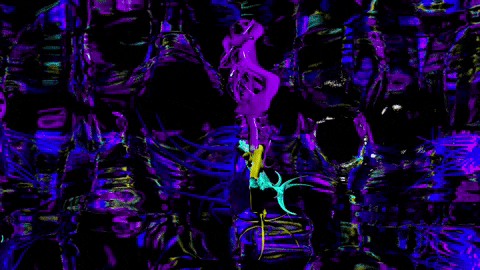 PROCESS

The creatures and world were built in Cinema 4D initially. The color palette and animation were different.

Motion capture and a Rokoko suit have been used to create the motion. 3D models of Glyphs were rigged to the human skeleton, but I tried to imitate somewhat alienated motion to make it different from humans.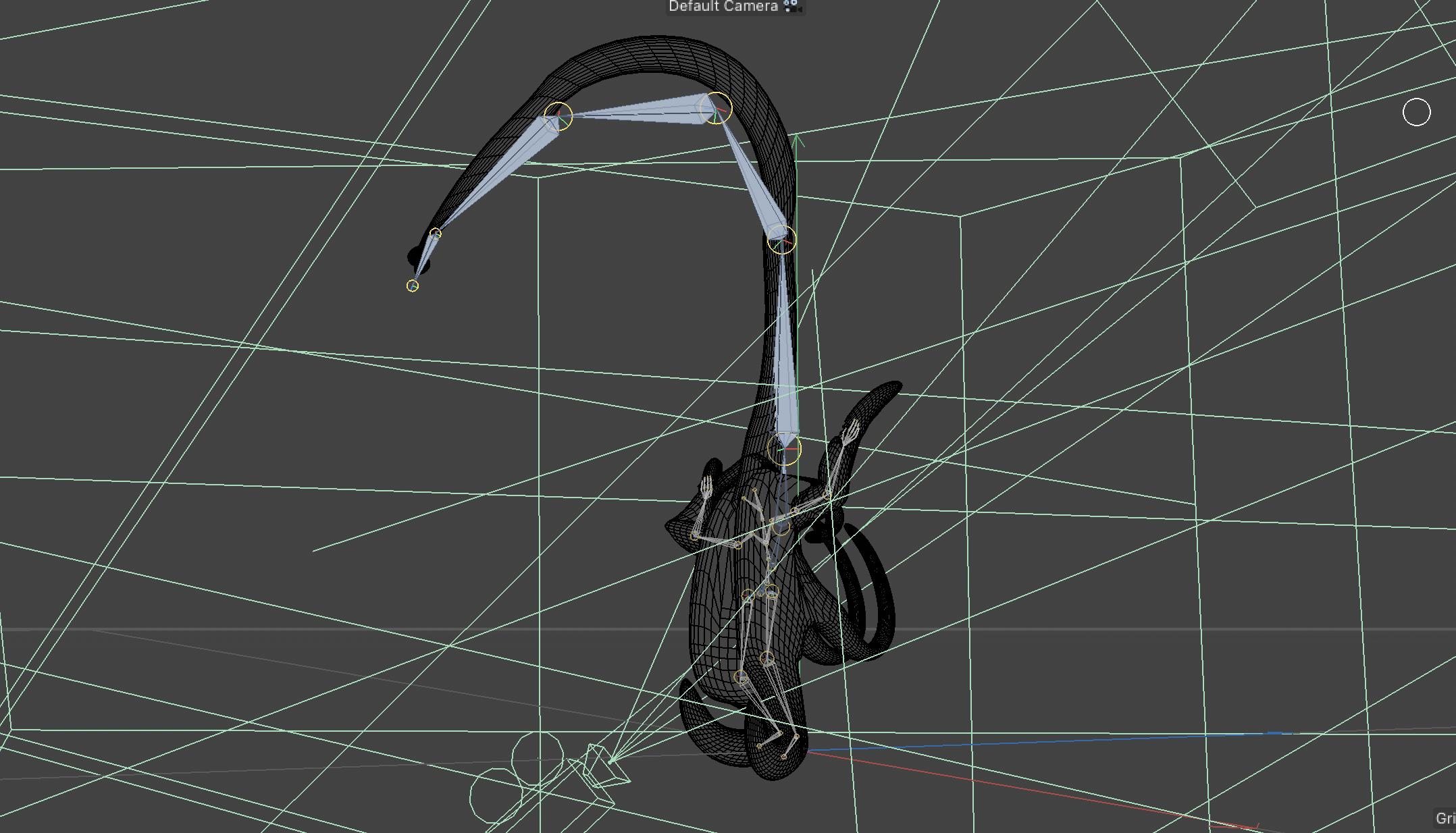 ITERATIONS

Initial scene iterations in Unity looked darker since I was trying to reinterpret the original C4D colors. After some rounds of testing with peers and tutors, I decided to change the color palette to the bright shades.

For the interaction part, I planned an 'unlocking' game with creatures to find on the map, but it turned out people haven't explored or seen the creatures at all. I simplified the interaction and made the 'objects to reveal' closer to each other.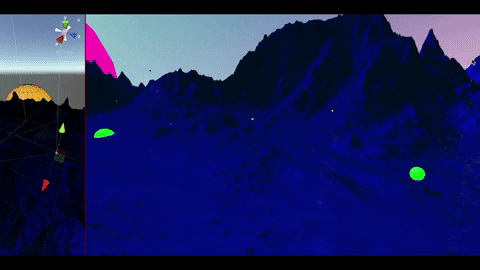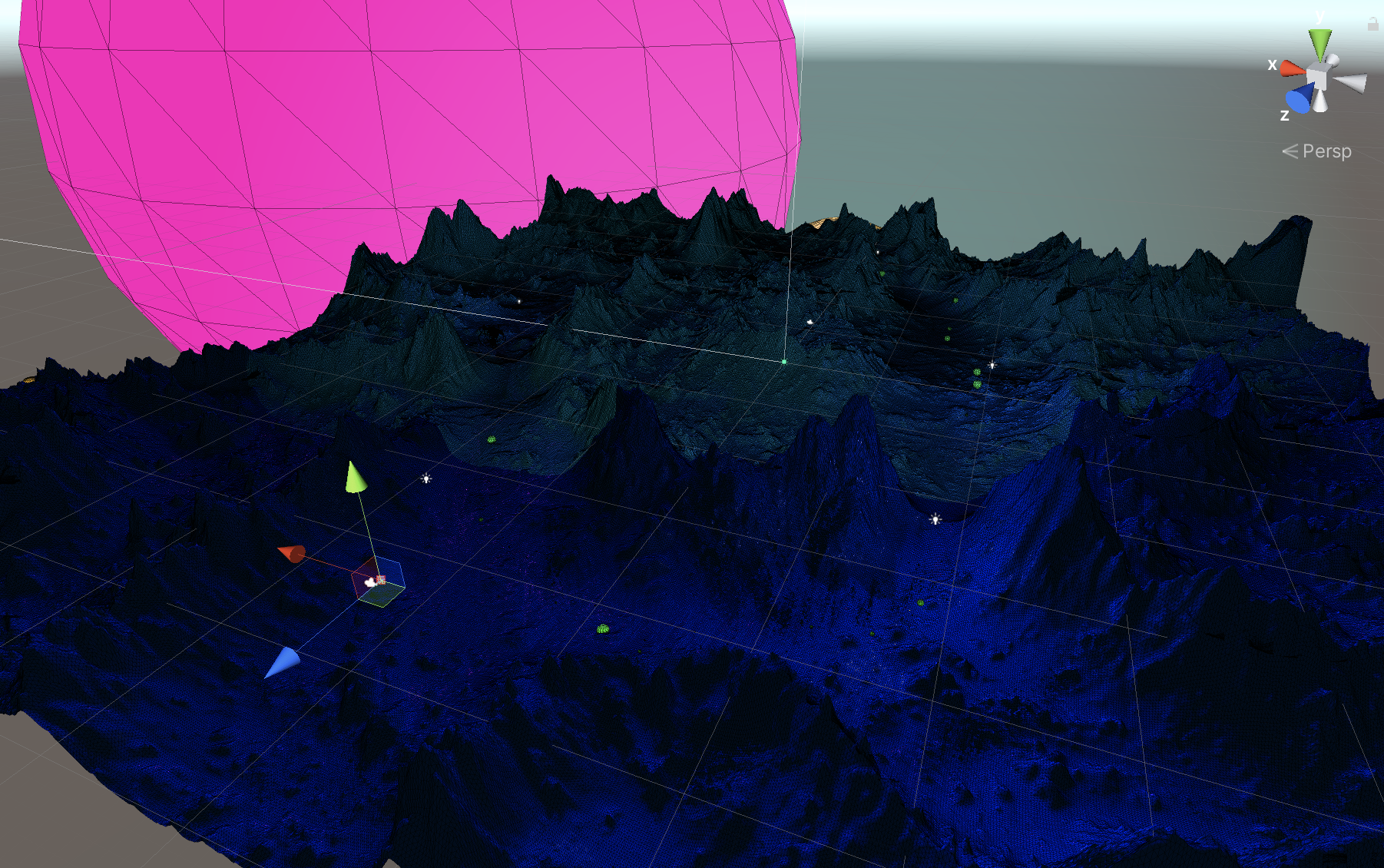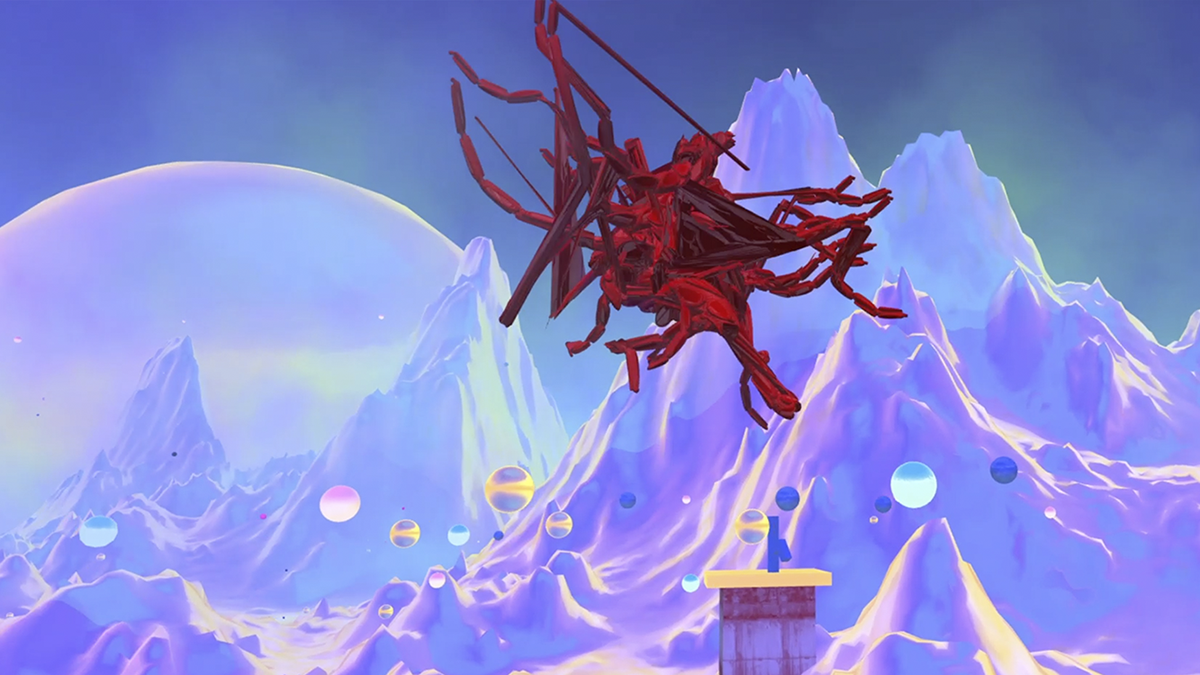 The project was created at NEWVIEW and Design & Technology, Parsons School of Design collaboration class, 2021. Special thanks to Kyle Li and Henry Lam for their generous help and support. And thanks to Styly, NEWVIEW, all students and supporters.
The project has a second part —
Annihilation
NEWVIEW Awards project